Yuki Kawauchi's posts - Japanese uPOST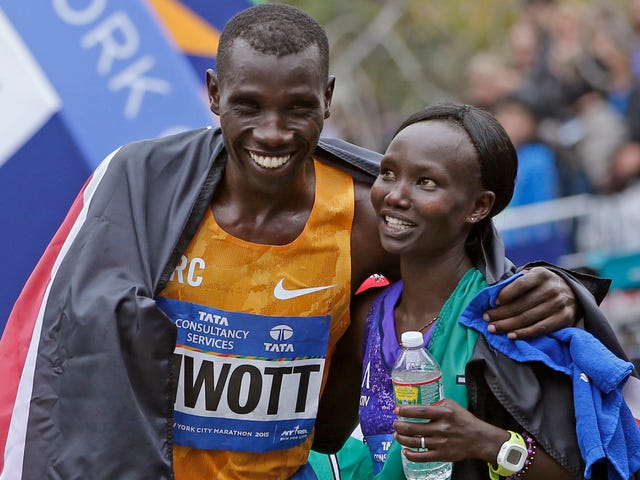 One Mystery And Four Other Good Stories From The New York City Marathon
Gosh, it was fun to see a woman with some healthiness about her and FIEN—who is FIEN?—printed on her bib, out front just killing it in Sunday's New York City Marathon. And wasn't it a marvel to watch that cheetah Wilson Kipsang loping along at 5:05 or so per mile, easy as cracking a cold one?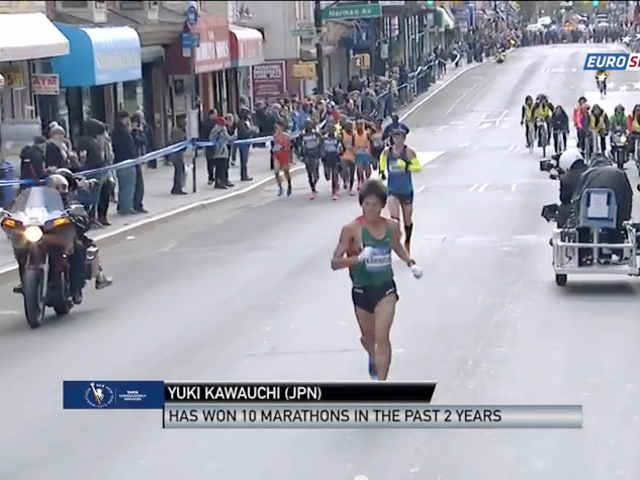 Why Did The NYPD Clip This Japanese Marathoner?
Above is a screen shot of prolific Japanese runner Yuki Kawauchi making a break from the lead pack in the 2014 NYC Marathon, at about 18K, just past 11 miles. This is about 1:21 into EuroSport's full coverage of the race. The video leaves to cover the women's leaders and returns at 1:22:35 to show what appears to be…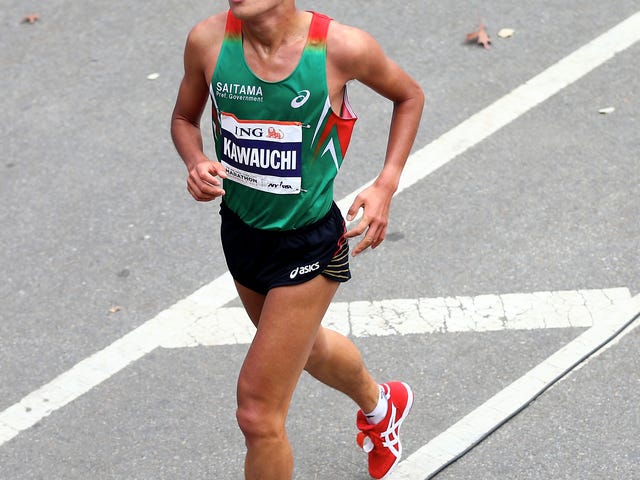 How This Working Man Became Japan's Most Controversial Marathoner
One guy, one not-super-fast-or-important guy has sort of spanked the elite running establishments of Japan, and the US of A. That guy is Japanese government clerk Yuki Kawauchi, pronounced Kow wah OO chee. He'll be part of the elite men's field in Sunday's NYC Marathon.